Hey! Did you know Tenth Ward hosts happy hour on Wednesday, jazz on Thursdays and live music Friday nights? Take a look at our events calendar for things to do at the Cocktail Bar, festivals, farmers markets and liquor store tastings. Looking for private event rental info?
An Affair for Repairs! Special Deals 8/3-8/9
August 3, 2020 @ 12:00 am

-

11:59 pm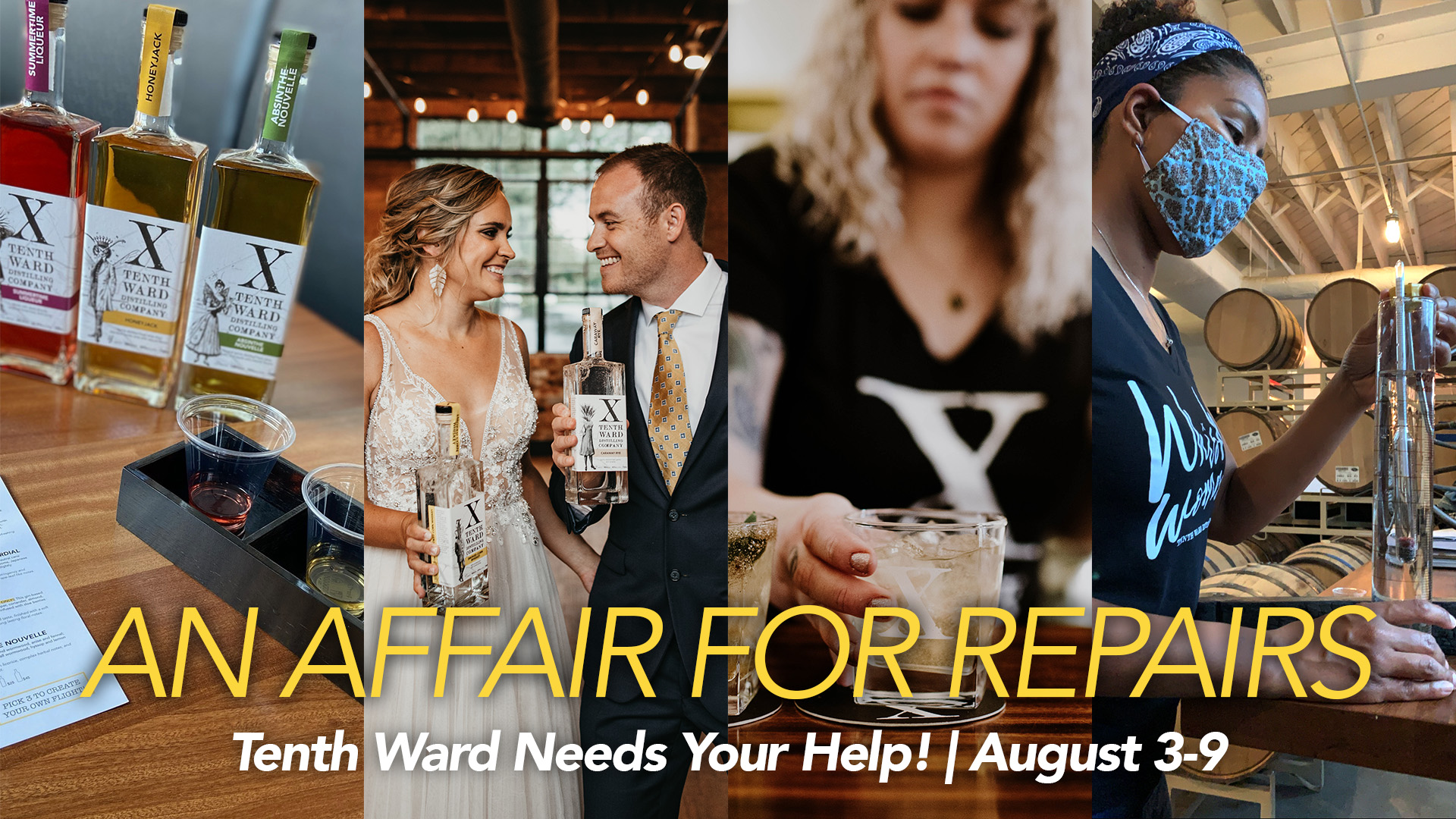 Tenth Ward needs your help!
Unfortunately, we have had an unexpected and mandatory construction project come up that needs to be completed this month. And with COVID-19 (DAMN YOU COVID) still in full swing stealing our thunder, stealing our anticipated income and stealing pretty much all our cash flow, it will be incredibly challenging for us to fund the project and keep the lights on at the same time.
Don't worry. We're not asking for donations!
For one week only, we're offering some killer special deals that we know you'll want to take advantage of. August 3-9 you can enjoy access to:
25% OFF event bookings!*
DOUBLE loyalty points on bottle purchases!
Purchase a $100 gift card, for only $90! (online only)
Specialty cocktails!
Your past and continued support during these challenging times means so much to every single one of us at Tenth Ward. And a HUGE THANK YOU from the bottom of our hearts in advance.
Now let's go do some 2020 a$$ kicking.
*Contact amanda@tenthwarddistilling.com for event inquiries. Pop-Up Weddings and previously booked events do not apply.